27th January (half day) 2023
Online and in person (max 3 participants in person + 2 people online)
In this half day workshop, Ed will lead an exploration on how to breathe in a more comfortable and effective way.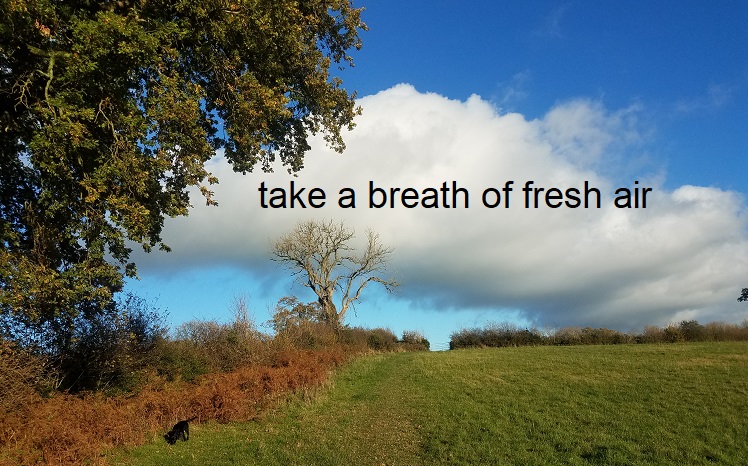 An excerpt from Ed's recent blog:
Often in lessons I ask students to notice what they're doing, and at the same time to try not to change what they're doing. With many movements, say walking, it can be surprisingly difficult not to let what we feel we should be doing to creep in inadvertently.
It's particularly the case with breathing. By drawing attention to our breath, it's challenging not to change how you're breathing. It's a wonderful area to explore and develop the delicacy of attention, and how we notice ourselves. We can make uses of various simple reflexes to reset breathing patterns, to better notice which type of breathing is more appropriate in different circumstances.
As Feldenkrais himself says: 'You do these movements so your body can learn to feel, discern and use its members according to necessity. You will see that your body alters and becomes wiser. It begins to breathe as it needs according to the situation. It is as if there is a teacher within it stating, 'You need to breathe like this now."
Cost:
'Early bird' rate £32 (booking prior by 13th Jan), otherwise £40
Location
79 Nunney Road, Frome, BA11 4LF.
Booking or more info:
Contact [email protected] / 07969 748974
Student responses to Ed's previous sessions:
Ed made a real difference to my life. My family and friends all noticed that over time I was beginning to walk with ease and there was no hesitation when getting up from a chair, small things which make a huge difference. I am very grateful to Ed for his focussed and practical approach in helping me to improve my movement, it has really worked! Brigid MacNeely
Ed is as intelligent, good-humoured and sensitive a teacher as you'd hope for for this subtle discipline. After the first of his classes I attended – mostly consisting of minute shoulder movements – I felt grounded, present, free of tension and mentally clear and my breathing was freed up. At the risk of gushing, it was sort of miraculous. John Moseley