22nd September (half day) 2023, 9.30am to 1pm
Online and in person in Frome (max 3 participants in person + 3 people online)
With Autumn just around the corner, what better time to dust off your running shoes, and re-discover the exhilaration of running.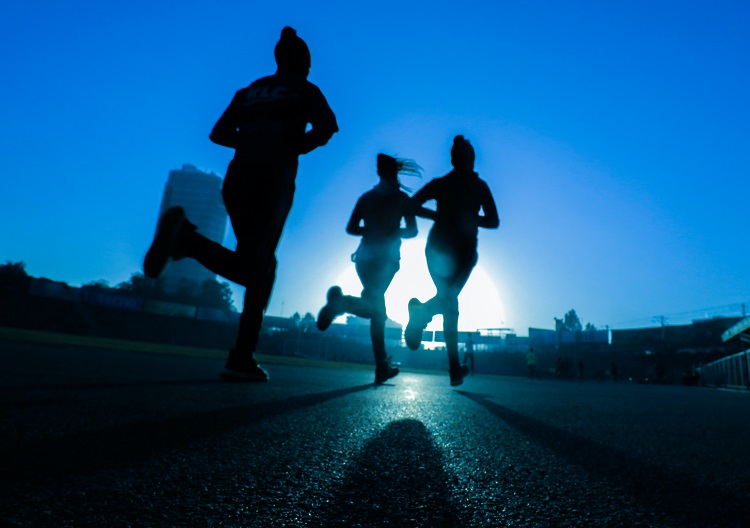 Fear of injury may be holding you back from trying to run again. Perhaps it's a dodgy knee, a sore back or just the thought of the sheer effort of putting one foot in front of another.
And that's where Feldenkrais can be so helpful, with its focus on optimising the use of the skeleton and finding the easy way to do something.  It's great for reducing injuries and bringing the enjoyment back.

Try this taster lesson – 'On the side sliding the arms and legs' – to explore how the method can help.  It may not be immediately obvious what lying on the ground and moving a bit has to do with running (it's true many Feldenkrais lessons can seem fairly opaque at first.)  But stick with it.  It's worth bearing in mind that we humans are still heavily influenced by our quadruped evolutionary ancestors.  To optimize our running is to find a happy connection between the movement of our shoulder girdle and our pelvis.
Cost of Workshop:
'Early bird' rate £32 (booking by 13th September 2023), otherwise £40
Time:
9.30am to 1pm
Location
79 Nunney Road, Frome, BA11 4LF / on Zoom.
Booking or more info:
Contact [email protected] / 07969 748974

Student responses to Ed's previous sessions:
I absolutely loved my Getting back to Running workshop with Ed today. My balance has been off for some time and with knee and foot injuries I wasn't sure how much I would get out of it, particularly as the session was remote. A couple of hours and tens of infinitesimal, pleasurable movements later, the distribution of weight in my body had completely shifted and both legs and feet were firmly planted on the ground – magic! Not only did I feel invigorated but Ed has inspired me with his knowledge, sensitivity and optimism. An all round treat. Very highly recommended. Debi A
Ed made a real difference to my life. My family and friends all noticed that over time I was beginning to walk with ease and there was no hesitation when getting up from a chair, small things which make a huge difference. I am very grateful to Ed for his focussed and practical approach in helping me to improve my movement, it has really worked! Brigid MacNeely
Ed is as intelligent, good-humoured and sensitive a teacher as you'd hope for for this subtle discipline. After the first of his classes I attended – mostly consisting of minute shoulder movements – I felt grounded, present, free of tension and mentally clear and my breathing was freed up. At the risk of gushing, it was sort of miraculous. John Moseley